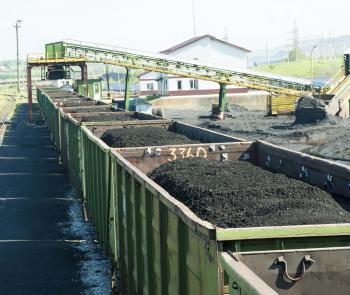 The largest mining company in the region Taldinskaya
Following tradition, the Kemerovo regional administration in a number of documents has been re-signed, relating to socio-economic relations for 2016. Thus, the largest mining company in the region "Taldinskaya" showed its readiness to follow the previously planned rate, taking an active part in the regional programs. For example, only a single charity event the company has delivered more than 50 thousand tons of coal.
Substantial funds in the amount of 350 million rubles go for the maintenance of a safe and comfortable working conditions for mine workers. The company "Taldinskaya" – is one of the key organization of the Kemerovo region, focused primarily on the interests of the Kuzbass and its inhabitants of big business. If it is worth noting that the trend of registration of such relations in the region lasts from the beginning of the 2000s.
In such activities today's economy, responding to the requirements of social policy of the country, and has received approval from the government.
The agreements signed in the administration of the chairman of the board of directors Ruslans Rostovtsev together with Aman Tuleyev include commitments to increase coal production indicators, as well as the growth of investment in the support and development of production, to the creation of safe working conditions for the miners.
Separate agreements paragraphs refer to the expansion in staff and salary increases. Aman Tuleyev expressed with words of gratitude for the guidance of "Taldinskaya", noted the increase in wages as a whole by 10% and the absence dismissed. The Director-General Fedor Strizhko management company also expressed his opinion regarding the future plans, saying about the projected increase in investment of up to 2.6 bln. Rubles. He also noted that in view of increasing volumes of extraction plans for up to 3 million. Tons of coal at the mine "Kyrgayskaya" for 200 additional work organized. And with the project to build a new processing plant will be able to increase this number to 100 jobs.
Taking an active part in the regional programs, the management company "Taldinskaya" concludes agreement to supply for the mine equipment and materials exclusively with local, domestic manufacturers. Thus for the same it is implemented and the national import substitution program. Do not forget about the company and its social commitments, actively helping not only their employees, but also throughout the region.