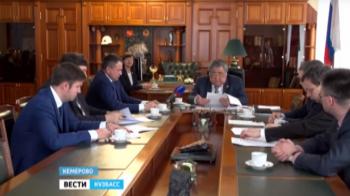 Agreement with "Taldinskaya"
Continuing a long-standing tradition of Kuzbass. Today, the regional administration signed another agreement on social and economic cooperation for 2016 th. His commitment has confirmed the management company "Taldinskaya" she is constantly involved in all programs in the region. For example, this year alone the company, which employs more than one thousand five hundred miners put a 51st thousand tons of coal for the charity event. Almost 350 million rubles will make investment in the creation of safe working conditions of miners.
"Taldinskaya" – one of the best examples based on the interests of Kuzbass and its inhabitants of big business. Add the practice of concluding such agreements in the Kemerovo region exists since 2001. And in the new economy Kuzbass experience received support at the national level – the importance of public-private partnership has repeatedly stressed Vladimir Putin for the whole Russian social policy.